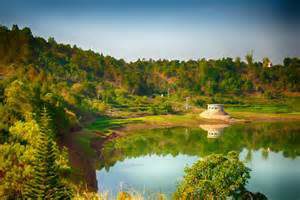 We are in the middle of an election cycle, so let the war of words begin. Years ago, it would be a "war of ideas" being waged between candidates, but in today's political climate, it's all about words. You know the drill, television ads with quotes from one of the candidates splashed on the screen, or a snippet of video showing a candidate saying something most voters would find offensive or negative.The problem is, these quotes, snippets and sound bites are almost always taken out of context and edited in such a way as to make the candidate in question look bad. Words can be edited, twisted and misrepresented to the point that they paint a completely inaccurate portrait of the person saying them.
This doesn't just happen in politics. Have you ever had someone twist your words? Has anyone ever misrepresented something you said? How did it make you feel? Angry? Upset? Disappointed? Sad? Words hurt, especially when they are lies or half-truths said to tarnish a person's reputation and respectability.
In thinking about this topic, I couldn't help thinking about God and how, daily, He faces an onslaught of accusations, blame, and misrepresentations. The world blames him for bad things happening. You hear things like, "Where's God? Why did He let this happen? A loving God wouldn't do this." when some horrible tragedy occurs, like 9/11 for example. While this is awful to hear, and I'm sure it hurts God's heart, it comes from people who don't truly know Him, so it can be understood. What really breaks God's heart is when He is misrepresented or His Word is twisted by those He calls His own.
"What?" you say. "I would never do that."
God just shakes His head in sorrow and says, "But my child, you have."
How can this be? Followers of God would never say anything that would discredit Him. Well, at least we wouldn't do it intentionally. The truth is that what the world knows about God, about Jesus, they learn from watching His followers – you and me. So, when someone murders an abortion provider, people see God as a murderer full of hate. When the news shows people from a church hurling slurs and holding offensive signs at a military funeral, they see God as intolerant and lacking compassion. And when they see sexual abuse at the hands of so-called men of God, they see God as a monster.
As Christians, we say that isn't who God is, those are the acts of humans who are failing to live up to who God calls them to be. That may be correct, but the world at large doesn't see the distinction. I have said many times in my classes, that we need to be aware that for some people, we might be the only Bible they ever read. Everything we do and say, reflects on Christ. If we act out in anger, they think God must be an angry God. If we won't forgive someone a wrong they've done, they conclude that God won't forgive them either. If we lie, God is a liar and therefore there is no truth. We carry the name Christian, therefore we are Christ's representation to those around us. If we use our words to tear  down others, negatively influence a person's reputation, or to judge, then that will be who they think Christ is.
So I ask again, have you ever misrepresented God or His Word? Have you twisted His Word and used it as a tool of judgment? The world does enough of that without our help. God has called us to live as Jesus did and to love as Jesus loves. We need to examine ourselves – our words, our actions, and our attitudes – and ask God's forgiveness for the hurt we have caused Him and His Name. It's time for those of us who call ourselves Christians to live our lives as accurate representations of Jesus Christ. Let's show the world who Jesus really is, one person at a time – the world doesn't know it yet, but He is just what it needs.