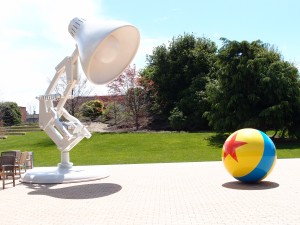 I have very poor eyesight. Without my contact lenses or eyeglasses, everything is just a blur of colors and fuzzy shapes. Recently my cornea was scratched when something blew in my eye and became trapped under my contact lens. In order for the cornea to heal, I cannot wear my contacts, so I've been wearing my glasses.
Last night at church, I was holding my almost 3-year-old grandson and he said to me, "Grandma, take off your glasses." I told him that if I took them off I wouldn't be able to see. His reply? "Yes, you will. See, the light is on," as he pointed to the light overhead. My ability to see was so simple to him – if you use the light you can see.
This has gotten me to thinking. As Christians, we sometimes feel like living the Christian life is complicated, difficult or confusing. Every day is filled with so many decisions, big and small. Life is very fast-paced, hardly giving us a chance to think through our choices. We often make snap decisions based on a gut feeling or just on what we desire. Who has the time to spend examining every choice and its possible outcomes or consequences? In essence, many times we are walking through life seeing only blurs of color and fuzzy images. Other times we think we're seeing clearly, only to find out we've been operating in the dark.
The solution to our lack of sight is actually quite simple. As my grandson said, "You can see. See, the light is on." We need to be sure the "light" is on in our lives. Jesus is the light of the world. If we want to see clearly, we must know Him and walk in the light of His Word. Those decisions we're faced with on a daily basis? They become much easier to make when we know Jesus and how He wants us to live. Years ago, the acronym WWJD was really big. What would Jesus do? If we know Jesus and know what His Word, the Bible, says, then when we face decisions and ask ourselves what would Jesus do, it's amazing how often we will know exactly what to do.
Is life complicated, difficult or confusing? Are you finding it hard to decide which way to go when faced with choices big and small? Is it hard to see clearly the path to take? Trust me. You can see. The light is always on. The light of the world is there, waiting for you to allow Him to show you the way. He'll light the path for you – just take the time to look up.